Figure Engineering is developing an innovative approach to reducing hazardous sound exposure while maintaining worker productivity and ergonomics. Through rigorous testing performed in the blasting environment, Figure Engineering designs and develops prototype blasting equipment that is proven to be safe, ergonomic, and effective for human and robotic workers.
Figure delivers Engineering and Manufacturing Development (EMD) plans to ensure that our clients can acquire our robust prototypes through affordable and executable manufacturing processes.
Technical Summary
Tinnitus and noise-induced hearing loss (NIHL) are the most prevalent compensated disabilities among veterans. In 2011, nearly 1 in 5 veterans who began receiving compensation were affected by either tinnitus or NIHL, costing the US government $2 billion per year. The incidence and the cost of these disabilities continue to rise with projections of $3 billion per year by 2016 for tinnitus alone.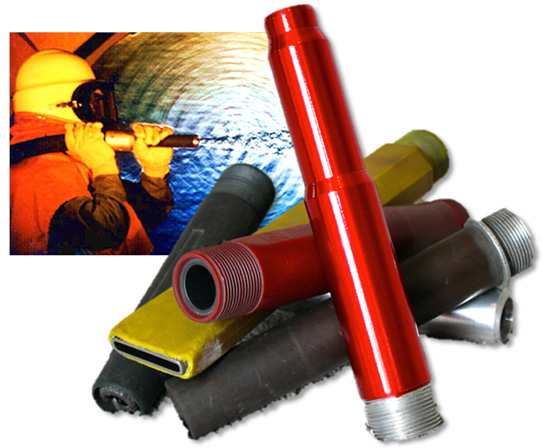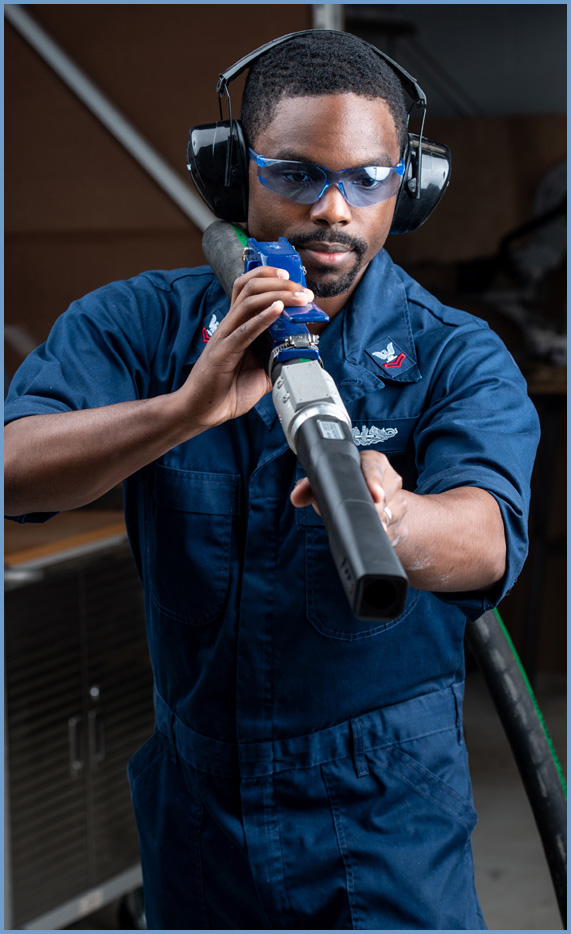 Operational Capabilities
Phase II developments will yield manual abrasive nozzles tuned to operate at or below 40psi with 90dBA or less output (No. 8 size/ 1/2" throat).
Production speed within 10% of current nozzles
Overall nozzle length
Overall nozzle width
Overall nozzle weight
Backpressure reduction of 40% vs. current nozzles
2000+ hour life with USAF-specified acrylic/corn-starch-based abrasive medias
Impact survivability repeated 10ft drops to concrete
Pressure "sweet spot" at 38psi provides continuous audible operator feedback without need for gages
Figure Engineering's proof-of-concept nozzle reduced sound emissions by 19 decibels compared to a similarly sized nozzle currently used by the U.S. Air Force.
Development Objectives and Milestones
During the SBIR Phase II effort Figure Engineering will:
Design, develop, and test at 309 AMXG/OO-ALC(?) at least one prototype nozzle of each

Round
Rectangular
Convoluted/lobed
NIOSH 7702 (Lead)

Provide an engineering development plan sufficient to demonstrate the ability to provide a viable pilotmanufacturing line
Government and NDIB Applications
Abrasive media blasting facilities at all sustainment depots (Air Force, Army, NavAIR, NavSEA, NDIB)
Jet engine propulsion systems (Air Force, Navy, Army, commercial aviation)
Rocket engine propulsion systems (Air Force, Navy, Army, MDA, SpaceX, Lockheed-Martin)
Compressed-air-powered tools/processes
Munitions sound suppression (DoD)
Automotive and public transportation noise suppression (NDIB)