Figure Engineering                                                                FOR IMMEDIATE RELEASE: 10/15/13
571-250-8964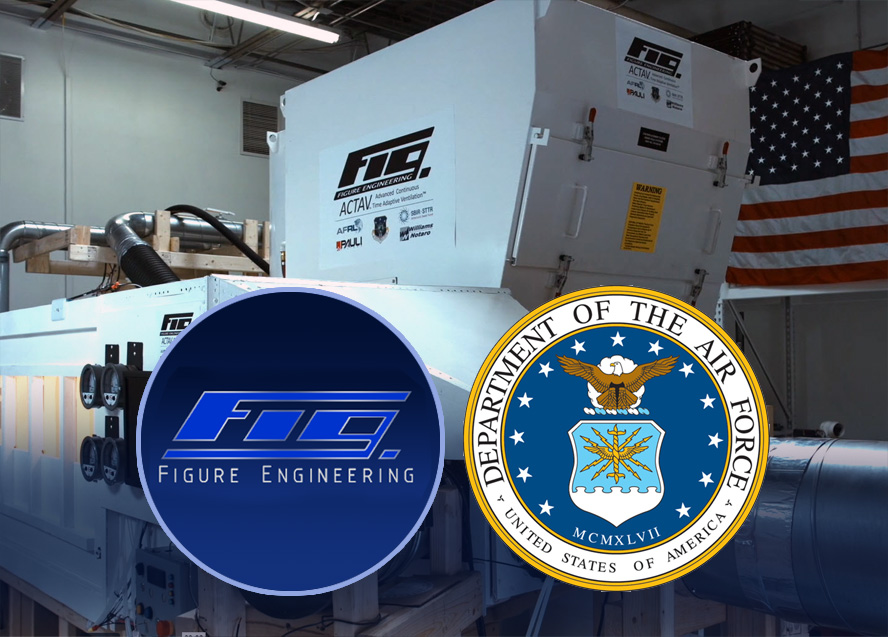 Hill Air Force Base and Figure Engineering Partner to Protect Airmen
Partners work together to develop new ways of mitigating hazardous material exposures.
[Lorton, VA]: Today, Figure Engineering, an advanced manufacturing and sustainment technologies company, announced that they have secured $120,000 in funding to develop a solution for mapping and controlling the hazardous materials produced from abrasive blasting. Hill Air Force Base (AFB) and Figure Engineering are partnering in this matter due to Hill AFB's Air Force's leading mission to improve blast cleaning exposure safety and Figure Engineering's expertise in rapid prototyping and control systems. Figure Engineering's research will provide needed evaluation metrics and guidelines for blast cleaning enclosures for both the Air Force and industry leaders.
When asked about the Phase 1 SBIR contract, CEO Leonard McCreary responded, "We're thrilled the Air Force selected Figure as one of the companies to develop leak-free OSHA-compliant abrasive blast booths to protect DoD maintainers. This effort and a sister development contract to demonstrate the feasibility of low-noise abrasive blast nozzles come at a critical time for Figure as it looks to expand. Our manufacturing competencies and our resilience put us in a fantastic position to deliver to the USAF the world's most advanced blast facility.  We look forward to the challenge!"
Over the course of the coming months, Figure Engineering will use this funding to:
• Identify all sources and types of hazardous materials found on-site at Hill AFB.
• Identify the movements and paths that hazardous materials take through the air to eliminate or mitigate them from spreading.
• Develop methods to eliminate exposure to hazardous materials altogether.
---
About Figure Engineering: Figure Engineering develops advanced manufacturing and sustainment technologies for aerospace and defense.  Founded in 2005, Figure Engineering builds cutting edge manufacturing systems that improve fleet readiness, increase worker safety, and enable ordinary people to achieve extraordinary results.  Their Industry 4.0 products are used by the US Military, maintenance, repair, and overhaul (MRO) depots, and Industry leaders operating on the cutting edge.